The Best Restaurants in New Jersey
Our picks for the best 14 restaurants in New Jersey for the year 2020 stand apart from the pack of approximately 20,000 other restaurants.

The criteria for our picks are based on food quality, ambiance, level of service, operations, and a chef who has achieved and has set a high bar for culinary excellence. These chefs are regarded as industry trend setters.

Of course, if you are looking for that exceptional dining experience, be prepared to pay more for a top restaurant than others. The best restaurants incur higher costs to achieve this distinction and need to pass them on in the form of higher price.


In past years, the best restaurants have most often been characterized as "Fine Dining" restaurants. Today the trend is moving away from the more stuffy, "old world" style of dining, to a more casual setting with a more approachable menu.

Many of the top restaurant industry trend setters have begun to identify the top upscale restaurants as either: Chef-Inspired Fine Dining, Chef-Inspired Casual Dining, or Contemporary Casual.
Our picks for the "best" restaurants come from the best chef-driven restaurants; the Chef-Inspired Fine Dining, and the Chef-Inspired Casual Dining restaurants.


The Best New Jersey
Chef-Inspired Fine Dining Restaurants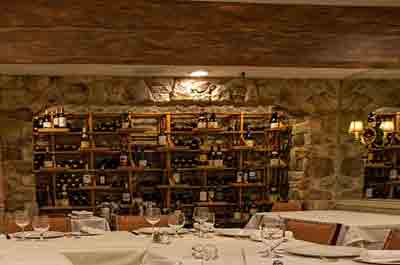 Chez Catherine


Westfield, NJ
Website
Chez Catherine, as close as you can find to a taste of France in New Jersey, is a popular "Chef - Inspired Fine Dining" destination for a special occasion and for diners who enjoy high end French cuisine. Chez Catherine is a small 12 table dining room with an elegant, formal, cozy, romantic ambiance. The attractive decor is done up walls adorned in peach tones and beautiful floral arrangements to set the stage for a formal yet cozy and intimate dining experience. A great place to enjoy a special occasion or a romantic dinner for two.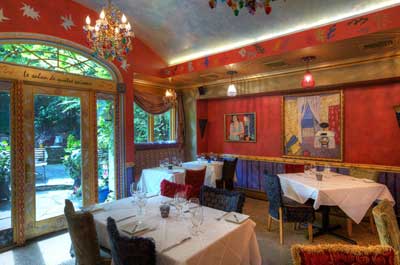 Cafe Matisse
Rutherford, NJ
Website
Cafe Matisse is a destination, upscale "Chef - Inspired Fine Dining" restaurant and a great place to celebrate a special occasion or an intimate romantic occasion. Located in a historic building that was originally a horse and buggy firehouse, this restored building has been elegantly done-up with influences by French artist Henri Matisse. Serves a well-executed, eclectic menu, prepared using high quality local and seasonal ingredients.
Read Review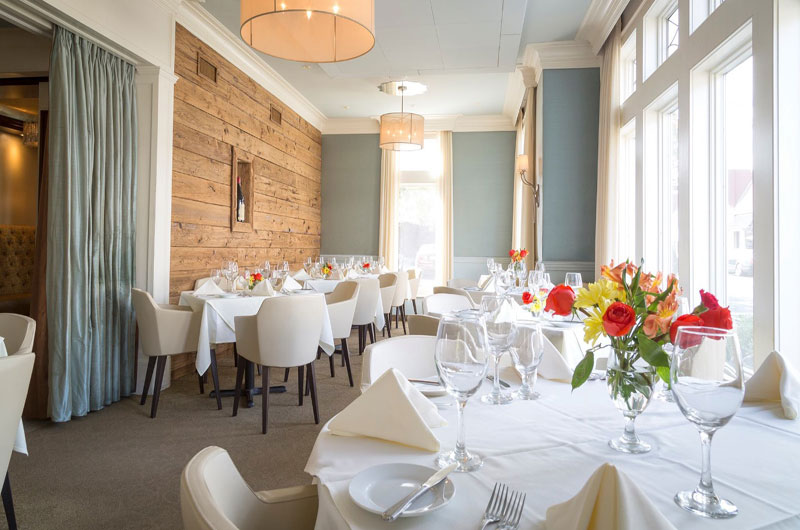 Cafe Panache
Ramsey, NJ
Website
Cafe Panache, located in a converted house, with upscale fine dining without the "Old World" stuffy atmosphere. The ambiance is ideal for an intimate date night or to celebrate a romantic occasion. They serve a well-executed menu prepared with locally grown farm-fresh fruits and vegetables, free-range grass-fed livestock.
Restaurant Review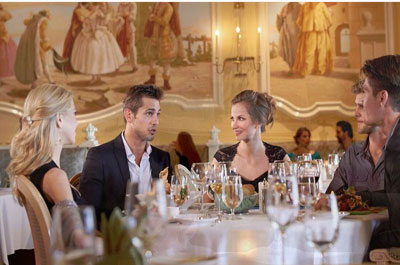 Capriccio
Atlantic City, NJ
Website
Capriccio Restaurant is an Atlantic City favorite for "Old World" fine dining. It features Italian elegance, creatively prepared food, and a fabulous Sunday Champagne Brunch. It is the longest running casino restaurant in Atlantic City, opening at the same time Resorts became the first Atlantic City casino to open in 1978. Capriccio is spread over four areas; Cirlo, a contemporary wine bar and lounge area, the main dining room with a high, vaulted ceiling and murals, the sunlit room with high arched windows with scenic views overlooking the boardwalk and ocean, and the outdoor patio also with scenic views overlooking the boardwalk and ocean.
Restaurant Review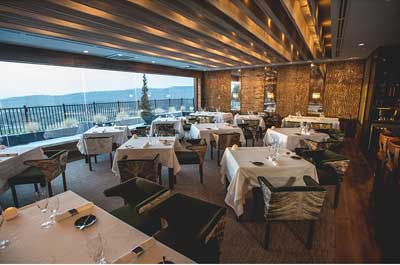 Restaurant Latour
Hamburg, NJ
Website
Located in the Crystal Springs Resort, a 4,000 acre high end Alpine themed hotel resort, it's popular with diners who enjoy high end, upscale fine dining with creatively prepared food, excellent service, and without the "Old Word" stuffy atmosphere found in other fine dining restaurants. Diners get to enjoy the scenic view looking through the floor-to-ceiling windows out over the golf course to the Kittatinny Mountains. In the summer there is outside dining on the patio that gets you close to nature with an un-filtered view of the Kittatinny Mountains. Restaurant Latour is especially popular with wine aficionados. It contains an impressive wine collection and in 2018 was inducted into Wine Enthusiast's America's Best Wine Restaurant Hall of Fame. Restaurant Latour is the only restaurant from New Jersey included in the newly created Best Wine Restaurant Hall of Fame.
Restaurant Review


Saddle River Inn
Saddle River, NJ
Website
The Saddle River Inn located along the banks of the Saddle River is set in a 19th century restored barn.
Diners have come to experience the "best in class food and service" in a rustic romantic, casual, yet elegant ambiance.
This "chef-inspired fine dining" restaurant has all the amenities of a fine dining restaurant without the "Old World" stuffy atmosphere found in most fine dining restaurants.
Restaurant Review
The Best New Jersey


Chef-Inspired Casual Dining Restaurants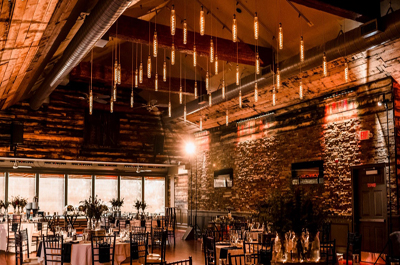 618
Freehold, NJ
Website
618 Restaurant is a destination restaurant; An extraordinary dining experience serving high end, healthy food in an attractive, modern - rustic setting and professional service.
Serves a seasonally changing menu with inspirational dishes prepared using fresh, locally sourced produce and seafood, with meats sourced from quality purveyors.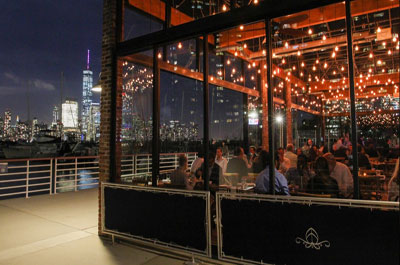 Battello
Jersey City, NJ
Website
Battello is an extraordinary chef-inspired casual dining restaurant set on a Jersey City pier with an awesome view of the lower Manhattan skyline.
The menu is under the direction of Executive Chef Ryan DePersio, an acclaimed chef who serves a well-executed seasonally changing new American menu with Italian influences. His "Italian without borders" philosophy is exemplified in the variety of fresh homemade pasta & seafood dishes.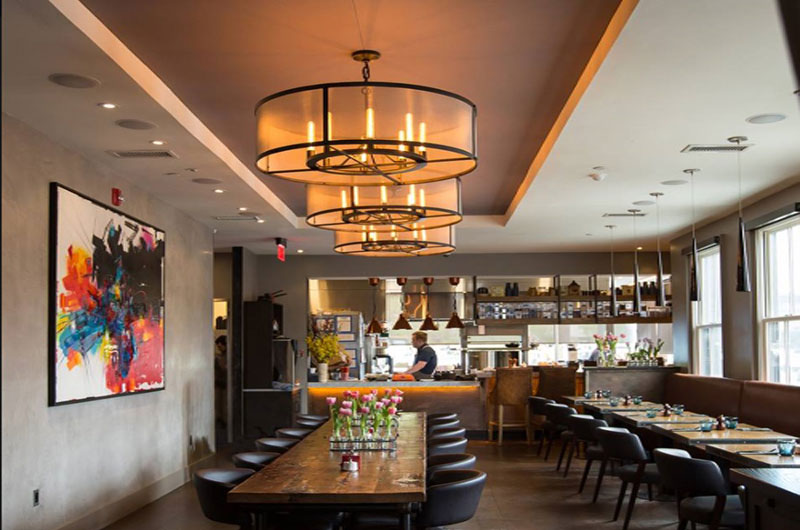 Common Lot
Millburn, NJ
Website
Common Lot is an exceptional restaurant with many forward-thinking twists that are not to be found in other New Jersey restaurants. Diners come to enjoy an inventive eclectic menu, prepared with fresh farm to table ingredients, in an attractive industrial chic setting. The food is inventive and well executed using farm fresh locally sourced ingredients The menu is offered in three sizes "Smalls to Share", appetizer sized portions, " Big" for traditional size entrees, and "Shared Mains for Two", usually meats, served in huge portions meant to be shared.
Restaurant Review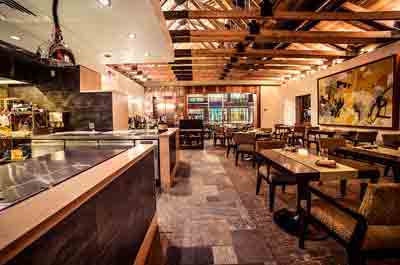 Elements
Princeton, NJ
Website
This high end, upscale restaurant pushes the envelope with extraordinary food preparation and a non-traditional service model. Acclaimed chef Scot Anderson serves up a New American menu with Japanese/Asian influences that changes daily to feature the freshest ingredients sourced from local farms and producers. These ingredients are prepared using progressive, modern techniques to draw out the purest flavors. Popular with diners who are open to a new non-traditional dining experience with a creative, inspired menu using fresh farm to table ingredients in an upscale, trendy setting.
Restaurant Review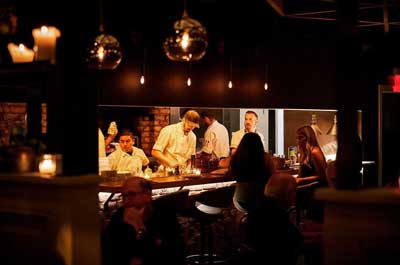 Hearthside
Collingswood, NJ
Website
Hearthside is an extraordinary Collingswood BYOB restaurant with rustic, elegant ambiance. They serve a contemporary American, inventive wood-fired, well executed menu. They are committed to preparing their dishes with high quality, fresh local and seasonal products.
Restaurant Review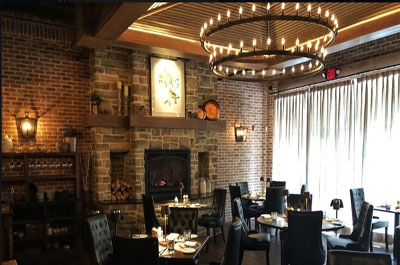 Il-Nido
Marlboro, NJ
Website
Il Nido is a destination restaurant and a dining experience with high end, well-executed, contemporary Italian menu prepared with quality ingredients, with a focus on organics. Stunning ambiance, in a romantic, cozy, rustic Italian farmhouse setting complement the experience. It covers four dining areas; Two main dining rooms, one of them has an attractive stone fireplace, a smaller, quieter Cave room, and the chefs table dining area with two booths overlooking the open kitchen.
Restaurant Review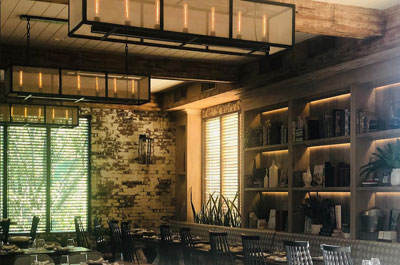 Nicholas Barrel & Roost
Red Bank, NJ
Website
Formerly restaurant Nicholas, after an extraordinarily successful run of over twenty years, they have transformed their "Old World" Fine dining restaurant into a trendy, upscale Chef-Inspired Casual Dining restaurant. Barrel & Roost is a popular a go to spot for diners to enjoy great food with family or old friends, or to a grab a drink at the bar for date night. This new concept of chef driven dining features an upscale, casual ambiance serving an approachable, more casual menu with creative food preparation using high quality ingredients.
Restaurant Review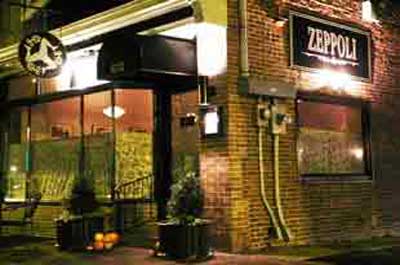 Zeppoli
Collingswood, NJ
Website
Popular with diners who enjoy well executed, simply prepared, southern Italian dishes using fresh, quality ingredients. Not a heavy red sauce restaurant. The James Beard Foundation folks obviously agree, having nominated Chef Joey Baldino for Best Chef/Mid-Atlantic Region for the sixth time since 2013.
Restaurant Review