March Newsletter

What's Happen'n Art Movement

This Month's Event
INTERPRETATIONS VI

WHAM is proud to present the opening exhibition and reception this month. of Interpretations VI, a juried fine art exhibition and sale. This gallery exhibition is for your viewing pleasure for the month of February!

Exhibition Dates: March 2-30, 2021

Reception Date: March 6, 4:30-6:30pm
Show Hours: Tuesday thru Saturday, 10am - 4pm
. Please join us! All are welcome - free admission!
Artists are juried from an open call to the member artists of the Arizona Art Alliance Arts Organization. Exhibit is a hybrid exhibition with virtual and physical presence. The show is at WHAM West Gallery – 16560 N. Dysart Rd., Surprise 85378 (623)-584-8311 and on the Arizona Art Alliance Website.
Heather Young reports that our WHAM gift shop has seen a rise in purchases this past month. We have new items and displays. Come by and check it out! For online purchases visit WHAM store.
About the Gift Shop Featured Artist:

Who can participate? WHAM Members in good standing who have paid all dues and have their volunteer hours in. You may contact Gaylia Young by email at gaylia.young@wham-art.org to find out what volunteer opportunities there are.

What is the benefit of being a Featured Artist? The Featured Artist may bring in more than the 10 artistic pieces and/or 10 greeting cards.
Where should you expect your work to be displayed? This will most likely be determined by what items you are bringing in as well as what has been submitted by others. The Featured Artist and their items promoted on WHAM's social media accounts.
When will this take place? Beginning NOW, sign up at the Front desk at WHAM. Other Questions regarding the Gift Shop Featured Artist? Contact Heather Young by phone at 480-815-2421 or email at heather.young@wham-art.org.
TEEN WHAM ART CLUB:

Invites you to their 2021 spring fundraiser.

YOU ARE INVITED TO JOIN THE TEENS FOR OUR 2021 SPRING FUNDRAISER EVENT
$40 PER PERSON | TEA & LUNCH SERVED BY OUR TEENS

FOR RESERVATIONS CALL (602)614-9446

WHAM Annual Recycle Art Show!

Annual Recycle Art Show:

WHAM Art Association is hosting a Juried art exhibit for Arizona Artists. Two dimensional wall art and three dimensional art will be juried on the visual appeal of the piece and the creativity demonstrated in portraying a piece of art that has been created by using cast off items.

Show Dates: April 2nd through 30th, 2021

Entry Deadline: March 17th
Artists can enter the call to Art on the WHAM Website under Gallery , or visit entrythingy.com.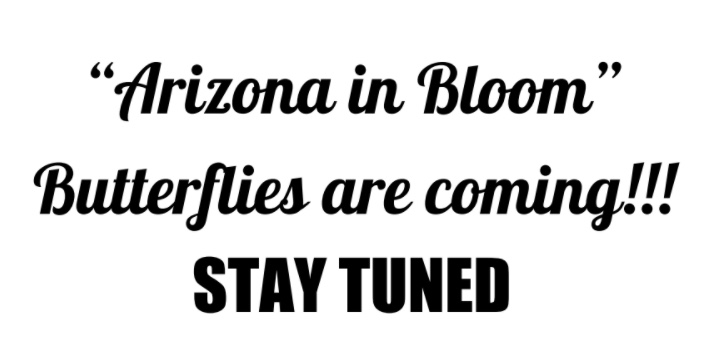 Arizona in Bloom:
WHAM Art Association is hosting a Juried art exhibit for Arizona Artists only, May 4, 2021 through May 29, 2021. Two dimensional wall art and three dimensional art will be juried on the visual appeal of the piece and the creativity demonstrated in portraying a piece of art that depicts the beauty of the Sonoran Desert.
To enter the Call to Artists go to https://www.entrythingy.com/forartists_calls Questions can be directed to Diane Freeman diane.freeman@wham-art.org
The Butterflies are coming!

Butterfly Invasion and Garden Party
Together with Desert in Bloom Art Exhibit May 4 - 31, 2021
Garden Party: May 8, 2021 6:00-9:00pm at WHAM. Make and take butterfly projects on hand, photos and art raffle.

Underground Poetry Night:

ALL INVITED

Friday, Apr. 16th
Open mic night for poetry, free verse and storytelling. 6pm to 8pm.
April 16 and held every other month of the third Thursday in our main gallery here at WHAM. Event is BOTH virtual and live with LIMITED SEATING in gallery.
April 16th
Spring Theme/ New Beginnings

Time: 6:00pm to 8:00pm
Cost: FREE
Hosted by: Margaret Lieu & WHAM Art Center
MC'd by: Dustin Garvey & Bern Mulvey, PhD.

WHAM Kids:

SPRING BREAK ART CAMP

Apples for Art Program

Our NEW Apples for Art Program, providing little ones with an opportunity to enjoy the arts during school breaks with minimal $5* registration fee per student per class.
Dates: March 16 through 19,2021.
10am-12pm and 1-3pm, Each day and time is a new project.
Contact CARree for more information.
Apples For Art "Apple" Drive we are currently seeking donors and sponsors to reach our goal of $5,000 for 2021.
For $25 minimum donation you'll get your name on the wall and an apple filled with goodies!

Your support helps fund the spring and summer art camps for kids! Thank you!



Adaptive Art:
Memory Care
WHAM is open and following CDC guidelines in the building

.

Did you know WHAM offers a program called "finding the Artist Within"? It is a special needs program for those with physical disabilities,
cognitive, developmental
, and mental health disorders. Wham believes ART is for everyone. Through a sponsorship we can offer scholarships to individuals. Adaptive art is held every third Thursday of the month. Contact Cindy Chambers for more information. Memory Care takes place the third Friday of the month. Please contact Mary Hamilton for more information.
DROP-IN class at the WHAM Art Center are on the 3rd Thursday and/or Friday for Memory Care, from 10am-12pm- $20 per person. Call WHAM@ 623-584-8311 or visit the website to reserve your spot!

Volunteers are needed!

Special thank you to Mike and Carol Woodard for their generous gift to support this program!.
Click below for more info.

Both Peoria and Surprise monthly days are being held currently at WHAM Art Center.

WHAM Art Association offers a FREE art program for veterans of all ages. The program includes a 4-hour session in which participants learn from professional artists, held the second Monday and fourth Thursday of every month from 10:00 am till 2:00pm. Classes will range from drawing to painting, and other mediums. No experience necessary!

Supplies are provided for each participant.. A light lunch will also be provided.
Want to join the fun?! Call Marty Wolfe at 623-606-1649.
WHAM Nights:
Family Painting Party

Friday, March. 5th

"WHAM NIGHTS" Family Paint Party - Paint Night With A Twist!

Come enjoy a fun, family evening of painting, art trivia, raffle prizes, beverages, and snacks. Snacks and drinks are welcome!

Held on the first Friday of every month at WHAM Community Art Center. Time: 6-8:00 pm.

Our theme will be "When Spring Comes Around" By CARree, WHAM Artist.

Our event is a perfect date night, girls night out or fun family evening! Fun for the entire family!

All proceeds will benefit our WHAM Kids Art Programs

THIS IS AN EVENING CLASS- PLEASE ENTER SOUTHSIDE CLASSROOM ENTRANCE (as the front gallery will be closed) See you in class
Instructor: CARree

Course fee: $25 per Non-Member
$15 per Member

Class size minimum 4 maximum 10

All supplies provided.
Click the button below to learn more!
WHAM Mini Workshops:
TRIPTYCH ACRYLIC PAINTING

Half Day Workshops

Triptych Acrylic Painting "Sunrise".
March 6, 9:30am-12:30pm.
Cost: $35

Enjoy the arts with WHAM Mini Workshops for Adults.(Suitable for ages 16+)
WHAM Half-Day Workshops will be held the first Saturday of each month. Each workshop you will come away with tips, ideas, and additional skills to advance your personal artworks or simply gain the experience of enjoying the arts in a fun and relaxing environment you are sure to enjoy.

Each workshop is taught by a professional artist bringing a variety of mediums and skill level to the classroom. Workshops will range from $25 to $55 per class depending on medium and subject matter.
Class size minimum 4 maximum 16
*All supplies provided.
*Member Discount Pricing Available (members get a $10 discount) email discount code request to: carree.tolle@wham-art.org
WHAM WRITING WORKSHOP:
The Art of Creative Writing

Join other artists, writers, and upcoming writers during this 3 part series designed to introduce students to the building blocks of creative non-fictional writing. Taught by Bern Mulvey, an author, and professor currently

teaching writing at ASU. The classes are designed as a 3 parts series, you can take one or take them all.

Mar 8th - Non-Fiction series I
Mar 15th -

Non-

Fiction series II
Mar

22nd -

Non-

Fiction III
Time: 6:00pm - 8:00pm
Cost: $10.00 per Non-Member | FREE per MEMBER
Instructor: Bern Mulvey, PhD

Min. 4 students per class Please bring notebook and writing material

Mixed Media Art Class:

"VIBRATIONS"

Adult Mixed Media Art Class

Students will be creating a style of their own while learning valuable techniques using simple tools such as masking tape,watercolors, and acrylics.

Learn all this and more, from Artist Colene Clark in one of her painting classes offered this year. See additional scheduled classes by Colene.

Date: Sat March 27th "Vibrations"Mixed Media Art (watercolor, acrylic & masking tape)

Cost: $35.00 per class

Instructor: Colene Clark

Minimum: 6 students Maximum: 12 Students Supplies available for $5 a kit, students are welcome to bring own supplies, supply list located on the "What to bring" tab.
Adult Beginner Painting & Drawing:

SUITABLE FOR AGES 16+
All Supplies Provided

---
March 11, April 8 & May 13

March 18, April 15 & May 20

1:30pm - 3:30pm

Enjoy the arts perfect for beginners to advanced (suitable for ages 16+). Enjoy a loose acrylic painting class or a drawing class in a comfortable atmosphere. Learn drawing/ sketching basics, understanding values, and study the many techniques of drawing. If you are painting, you will focus on a specific style of "Loose" Acrylic Painting on canvas. This helps develop the artistic eye and create a style of your own. Each class you will be able to complete a piece of art on canvas to take home with you along with a few more learned techniques
Instructor: CARree

Course fee: $25 each date

Click the button below to book your spot in the class!
WHAM LISTENS

What classes would you like to see offered?
Do you have a favorite medium? Check out our list of classes this month or on our website. Email us if you have a wish for a class and we will see if we cannot get this up & running.

Getting out of your comfort zone and trying a skill, developing your creative side of your brain does wonders to your soul. Moreover, creating art and increasing knowledge is a good stress relief. WHAM has made every effort to be Covid-19 compliant from the moment you enter the gallery to the classroom space provided. Seating is limited in the classes and cleanliness and comfort is what we strive for to make your experience as enjoyable as possible.
TEEN ART CLUB and CLASS:

1st & 2nd Wed. of the Month

Meet other Teen Artist & Create! Teen WHAM Art Classes meets on the 1st Wednesday of the month. 4:30pm - 6:30pm. Join the fun on Mar. 3rd - Create Butterfly Art Pieces, Daily Art Challenge, Birthday Recognition.
WHAM members, if you would like to volunteer with this group, we can use your enthusiasm as we assist the Teens Promote WHAM Art programs for the year!

Cost: $15 per Non-Member | $5 per Member
TeenWHAM Art Club! Meets on the 2nd Wednesday of the month in addition to the event. Mar. 10th 4:30pm - 6:30pm.-

Cost: $20 per Non-Member | $10 per Member

Teen WHAM Art Club is about getting teenagers excited about art, stimulating their creativity, teaching them the value of teamwork and encouraging them to impact their community positively
WHAM KIDS:

First Saturday of the month

We will be participating in small arts & crafts projects, with different medium each month, consisting of either watercolors, mixed media, painting, crafts and small projects.

Limited seating to only 12 students (each student will have their own table which will be 6ft apart from the other tables). All health and safety guidelines will be in practice to keep your children safe and healthy during this time.

Date: Mar. 6th - Fairy Wands and Wings

Time: 1:00pm to 3:00pm

Cost: $5 per child

Art classes are designed to help create art in children's development across many domains, physical, social, cognitive, emotional, imagination and experimentation development.

Date: Mar. 9, 23 - Jellyfish and Birds on a Wire (ages 8 to 12)

Time: 4:30pm to 5:30pm

Cost: $20 per child

Date: Mar. 4, 18 – Clever Chameleon and Sunflowers on A Farm (ages 5 to 7)
Time: 4:30pm to 5:30pm
Cost: $10 per child

Limited seating to only 12 students (each student will have their own table which will be 6ft apart from the other tables) All health and safety guidelines will be in practice to keep your children safe and healthy during this time.

Self Care/Therapeutic:

Adults and Kids

Art is a form of communication and expression, which makes it an ideal outlet for anyone to use their imagination and develop their creativity, self-worth and boost confidence and so much more of ourselves

re-imagined in how strong and capable we really are. Helping boost self-confidence and self-awareness through these healing art activities.

Date: Mar. 11, 25 - Adults

Time: 5:00pm to 6:30pm

Cost: $25 per session

Date: Mar. 2, 16 - Children
Time: 4:30pm to 6:00pm
Cost: $25 per session

Limited Seating. Must Register online. All supplies included.

Artist Exchange fills Wham halls with new art! Check it out! Next exchange is March 14 and 15, 2021 for two month hall exhibition. Bring in your art 10am-1pm if you are a member! If you are promoting your art through the online gift shop, there will be a $10 fee for a 2-month listing duration.
Mark your calendars for March 17 at 5:30pm for the WHAM General Members Meeting. It will be virtual via zoom. Please visit the website for updates.

Join our NEW Facebook WHAM Art-Members only page to share what is on your easel, inspirations, and happenings in the art community! You must be a current member to join the group.
WHAM ART BOOK CLUB:
Paul Cézanne

"An open opportunity for WHAM Artists to gather in an artist's setting, reading and learning the teachings of the many great Artists & Authors in print. This is a year-round book club focusing on a different book every 2 months. Prepare to learn and be inspired by great artists from around the world from every era in time.

Each artist is encouraged to have both the book and workbook for the study group to get the most out of the group gathering and studies.

The Art Book Club meets on the 1st Monday of each month.

Dates: Mar 1st, 2021

Time: 6:00pm to 8:00pm

Cost: FREE to WHAM Members / $10 non-members

Instructor: CARree

WHAM SKETCH BOOK
Art Club
We will be meeting the first Thursday of each month from 10 am to Noon.

A great opportunity for WHAM Artists to work

together for a couple hours sharing techniques and giving each other encouragement while working in your own personal sketch book or portfolio

.

After working in our sketch books, visiting, and sharing newfound secrets, techniques, and ideas, we will meet for lunch in the dining room to enjoy sack lunches continuing socializing over the lunch hour.
This is a great opportunity to be creative, learn new techniques, work on your personal art pieces, especially sketchbooks to hone in your skill, to share and get to know your fellow WHAM Artists.
Dates: Mar 4th, 2021

Time: 10:00am to 12:00pm (12pm to 1pm lunch hour)
Cost: FREE to WHAM Members / $10 non-members

Instructor: CARree

WHAM is a 501(c)3 non-profit organization providing art education for the local community with the intent of enhancing artistic talents.
Copyright © 2021 WHAM, Inc. All rights reserved.
Our mailing address is: 16560 N. Dysart Road, Surprise, AZ 85378