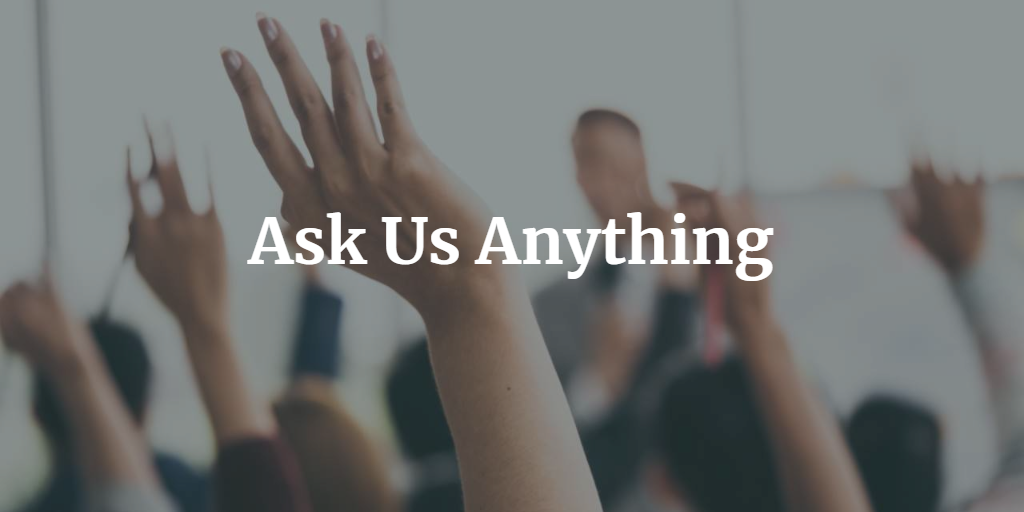 Have you got a tricky question about your North Canterbury business? ENC has introduced a new
Ask Us Anything
service. Just
fill in the form
with your question and we'll get back to you, pronto. Even if we don't know the answer we have connections to a trusted network of experts in all fields, to whom we can direct or introduce you. So, go on,
Ask Us Anything >>
Business Updates & Advice
Business Training & Events
Lots is happening at Ravenswood: New World has received resource consent, with construction expected in early 2020. Meanwhile, construction of Stage 2 of the residential area is scheduled to start in November this year, including the main spine road that will connect the residential and commercial areas of Ravenswood and State Highway One.


ENC has been working with a number of our business partners to produce a series of informative videos on a wide range of business-related topics. Check out our YouTube channel here, or make sure you're following us on Facebook to view the videos as they are released.


Congratulations to Maria Thackwell from Maria Thackwell Mortgage Company, Rangiora. She was awarded outstanding Financial Advisor of the Year at the recent Financial Advice Awards 2019.


Terrace Edge Wines and their 27 Seconds brand were featured on Country Calendar recently and received so many visits to their website that it crashed! We hear sales and new stockists have been flooding in as a result. An excellent outcome for an excellent local business.


Plans have been announced for two major developments in Rangiora: a new retirement village operated by Summerset, and a complex that may include a conference centre, hotel, museum and cafe. Watch this space for more details...
Welcome to...
A huge welcome and congratulations from ENC to all the new businesses that have opened since our last newsletter:

Winnie Bagoes Rangiora has new owners. Best of luck to Mike, Golda, Amy and Luke (who also operate The Plough Hotel) as you undertake your new venture.


Craze Fashion and Kaiapoi Florist have both opened beautiful new stores at the Riverview Retail Complex, Kaiapoi. Make sure you head in to check out their incredible new spaces.


Pacific Radiology recently opened their Rangiora branch, on Durham Street. Welcome to North Canterbury.


Fast food giant Burger King is now open on the corner of High and Ivory Streets in Rangiora. An exciting addition to the local food scene.


La Verdure Organics is due to open any day on Good Street in Rangiora, offering organic groceries, produce, health and beauty products and bulk food items.


Shoe Therapy Kaiapoi has their grand opening next week on Thursday, September 26th. Head down to the Riverview Retail Complex for opening specials, drinks and nibbles.
Did we miss anyone? If you know of a new North Canterbury business that we should mention in our newsletter, please let us know!

Bronze ENC Sponsor
JOYN
is a fully outsourced HR, Recruitment and OHS consultancy, who work with hundreds of local and national businesses. Based in Christchurch, JOYN has a practical and cost-effective solution for all your HR, recruitment and OHS situations. ENC is proud to partner with such a solutions-focused organisation, helping numerous local businesses.
Get in touch with JOYN today >>
For some it's the location, for others, the ease of doing business, the sense of community or the amazing work/life balance. Whatever the reason, hundreds of business owners have chosen to set up and operate their businesses in the Waimakariri District. Each month we sit down with a local business owner to find out Why Waimakariri?
Common Social Media Mistakes

ENC Business Service Partner
Muritai Group
has written this enlightening blog on
The 10 Most Common Mistakes Small Businesses Make on Social Media
.
Touching on everything from fake followers to too many hashtags, this easy-to-follow article is a must-read for all small businesses using social media.
Business Service Partners
Rangiora Ara Connect is a satellite campus of Ara offering a range of courses that you can study close to home or office. If you're looking to upskill to enhance your business skills or for professional development for your staff, Rangiora Ara Connect can help with practical courses in computing and business.
Find out more about Rangiora Ara Connect here >>
Commercial Space in North Canterbury
The following commercial spaces are available for lease or sale in the North Canterbury region. Please contact the listed contact person for further information on each property.
Rangiora Aerodrome Office

Affordable opportunity on leasehold land near the entrance of Rangiora Aerodrome. 80m2 building comprising three offices, reception area, canteen and washroom. Available for sale. Also open to lease and shared lease. Would suit someone with an interest in aviation. Price negotiable - well suited to someone with a limited budget.

Email: David@goldingltd.com
Ph: 0211 546 855
Amberley Commercial Sections
Courage Road, Amberley. Two lots remaining in Stage One: Lot 4 - 1,893sqm and Lot 5 - 1,967sqm.
Stages Two and Three to follow - 1,000sqm to 3,000sqm - 15 sections in total. Adjacent to SH1, reticulated Council water, Council sewerage, three phase electricity and fibre-optic. Suit agri-business, retail storage, light industry, professional offices, medical facilities etc.

Contact: Malcolm Garvan
Phone: 027 231 4425
New Kaiapoi Building
137 Williams Street, Kaiapoi. New building under construction, due completion March/April 2020. Ground floor spaces of 116m2, 105m2,and 50m2. First floor space of 52m2. Preferred type of tenant: bakery, café, health, travel, boutique fashion, shoes, professional offices.

More information: www.137williams.nz
Email: bruce@137williams.nz
Phone: 0274 357 912
Retail Space, Ravenswood
New, architecturally designed commercial premises to suit a range of retail tenants. Floor areas from 50sqm – 375sqm. Retail precinct completed early 2020. A great opportunity to get in on the ground floor with a location that will become a key commercial area for locals and commuters on SH1.
Would suit café, gym, hair/health & beauty, gift/book shop, homeware.


More information: www.ravenswood.co.nz/commercial-and-industrial/retail/
Contact: Peter Brett
Phone: 021 323 800
Retail Opportunity, Kaiapoi
115 Williams Street, Kaiapoi. Shop area is approximately 92sqm. Back storage area with kitchen unit and toilet is approximately 30sqm. Earthquake strengthened, new wiring, new roof iron and two new heatpumps about to be installed. Lease is $22,000 per annum plus GST plus outgoings.


Contact: Andrew Russell
Phone: 0274322107
Email: rc.ltd@xtra.co.nz
Riverview Offices, Kaiapoi
Four office suites with a range of sizes from 10sqm to 28sqm, the Riverview Offices are the place to be to locate your business and build your profile. Lift access, sunny aspect with plenty of natural light in the centre of Kaiapoi's new retail precinct. Rental from $200 +GST per week inclusive of power and outgoings. Flexible lease options from casual tenancy to long term commitment.


Contact: Jedd Pearce
Phone: 0274 339 001

Clocktower Offices, Kaiapoi
Get amongst the Kaiapoi business community in the Clocktower Offices. A range of office sizes from 8sqm, enough to accommodate 1-2 people, through to larger offices. Good natural light and common shared meeting room on a booking system. Or for larger meetings, the ENC Business Centre is downstairs. From $150 + GST per week inclusive of power and outgoings. Flexible lease options to suit.
Contact: Jedd Pearce
Phone: 0274 339 001.

Good Street Precinct, Rangiora
165m2 opportunity located at 4 Good Street, Rangiora. A very desirable standalone premise in the new Good Street Precinct suited to a multitude of business/retail shopping or services for professionals. Seven other new tenants in the complex including Spark and House of Travel. Landlord looking for a quality business and will assist in the fit-out process.

More Information: www.initialrealty.co.nz/details/18926846

Niche Shared Space, Rangiora
Collaborative co-working office space in central Rangiora. Perfect for start-ups, small businesses, freelancers, and those who are bored working at home! Casual and permanent desk hire plus a meeting room available for bookings at an hourly rate. Located at Level 1, 210 High Street, Rangiora.
For more information or to book: www.nichesharedspace.co.nz

Conway Lane, Rangiora
Conway Lane retail space becoming available. Join over 30 existing retail, hospitality and professional businesses in North Canterbury's most vibrant laneway, situated right in the heart of Rangiora. Preferred tenants boutique retailers, to complement the surrounding businesses.
Contact: Jonathan on 027 363 0245
Or Lindsay on 021 123 1333

Book Your Next Business Event
The ENC Business Centre in central Kaiapoi offers a modern, spacious, purpose-built
conference room
ideal for your next meeting, training or social function:
Full day: $295+GST
Half day: $195+GST
2 Hours: $95+GST