Welcome to Spa Voice, the UK Spa Association's monthly newsletter focusing on spa growth, treatments and services which will generate your share in the market.This July we are delighted to bring you our new look newsletter, together with more information about our strategic roadmap to 2020 which you can read even more about on our new look website.As we move into the holiday season and start booking family holidays, we look at the availability of family spa packages, spa breaks and treatments which are available on the market today.
How does your menu fit into this ever changing market?
We are also well on the way to National Spa Week, so we find out more about our sponsors Aromatherapy Associaties and what being involved means to them.
I hope July brings you lots of pre-holiday business and that you get to enjoy some of this glorious weather!
Julia Leone
Spa Voice Editor
Spa for the Family
Are you ready for this increasingly poular trend?
It's the beginning of the summer holidays and the Brooks family are planning their summer holiday. Dad works as a plumber seven days a week on call 24 hours, and mum works as a part time medical receptionist. The weekends are taken up with weekend activities for the children.
Mum and dad are exhausted and really could . . .
Summer Networking Event
We knew our networking events were popular . . . . but this year our summer event held at the Lifehouse Hotel and Spa completely sold out! Read all about what happened here.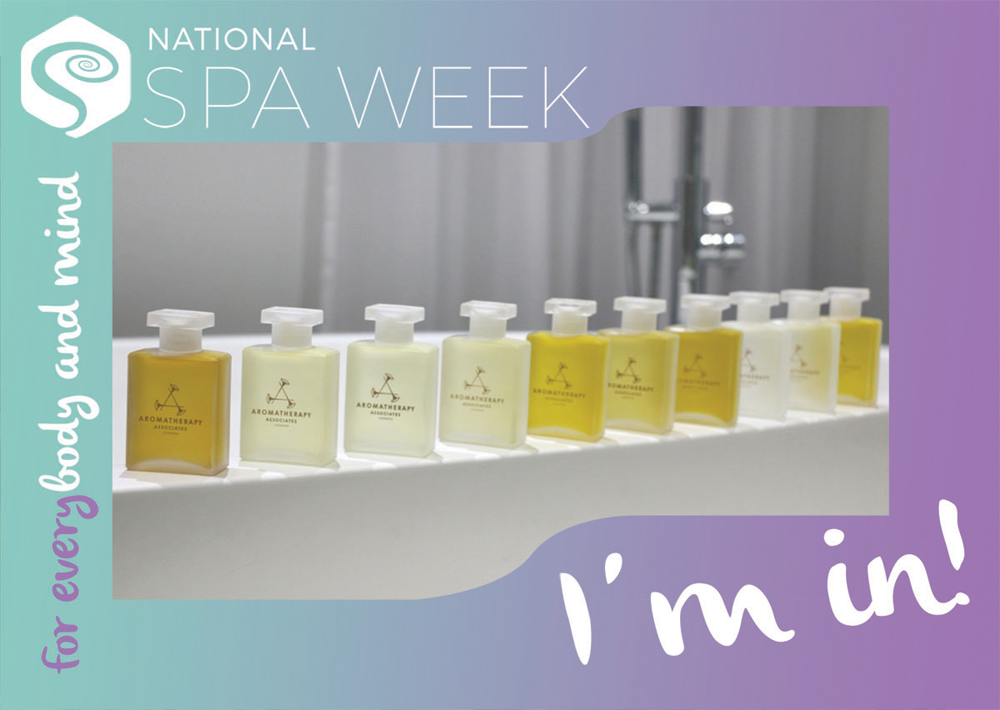 Meet the National Spa Week Sponsors
Aromatherapy Associates are one of our valued sponsors of National Spa Week 2017. Here Tracey Woodward, Managing Director of Aromatherapy Associates, tell us why National Spa Week is so important to the industry and what the sponsorship means for them.
"Aromatherapy Associates is committed to helping people find balance in their busy lives therefore the decision to sponsor National Spa Week was not a difficult one.
It is a great opportunity to highlight the benefits of regular spa visits; whether it's a quick weekly massage at an urban spa around the corner from the office, a day spa with a loved one or a spa weekend break with friends, National Spa Week can raise awareness to the UK public of the positive impact to people's emotional and physical wellbeing.
Spas can be intimidating, or just simply seen as a treat and not a way of life, because the benefits to an individual's wellbeing are not fully understood. As spa professionals we all know first-hand how good we feel after taking the time to look after ourselves (even just for an hour).
It is our responsibility to share that and promote a change in lifestyle to make looking after yourself a habit, not just a treat.
As we say at Aromatherapy Associates, 'Selfcare is the new Healthcare'."
To find out more about Aromatherapy Associates and our other sponsors please click here
A Note from the Chair . . .
We have a young industry, at least when talking about commercial outlets – spas and salons, and not only this, but it is continuing to change and evolve fast. New businesses open, many fail, and the supply options keep growing. Looking over the fence at other sectors, other trade bodies who provide such a key backbone to their world, I realise we started the UK Spa Association (UKSA) at both just the right time, and 15 years too late!

Charlie Thompson
In an attempt to keep the message clear, and the integrity high, the main focus of the UKSA will always be on providing value for members; the main challenges are to grow the overall size of our industry.
How great would it be to move our engagement levels from 8% of UK adults taking a treatment per year up to 10% or 12%? That alone would be a 25% - 50% growth for both operators and suppliers!
This can be achieved in 3-5 years I have no doubt, and dividing the focus across both B2B (benchmarking KPIs, networking events, financial member benefits and resources) and B2C and understanding this big challenge we have……. our people will be key.
Our single B2C piece is National Spa Week, a trademark owned by UKSA and made available to the industry for free in 2017. If you do one thing this year, sign up and take part. Miss out, and you miss free support! www.spaweek.co.uk
We are open for business, and with membership starting at £50 for individuals and £250 for spas and salons, do get on board and reap the benefits professionally. A part of your membership goes to building this environment for growth www.spa-uk.org – so let's do it together. Let's get more people in more spas, more often.
If you haven't already, make sure you check out our new look website here to find out more about our strategic priorities.

Lisa Barden
Join Us for National Spa Week 2017 . . .
With National Spa Week 2017 fast approaching we are ramping up our campaign to get more spas taking part and registered on the website in plenty of time for October.
Over the next couple of months you are going to see a lot more around our call to arms in the trade press.
We are also really excited to be selling consumer press story into the consumer long lead media now…..so there will be a big expectation from the UK public come October to see lots and lots of spa's on our National Spa Week spa locator. Still not convinced as to why you should take part? Take a look at our video and press advert for even more reasons click here
If you have already signed up you can now download a 'proud supporter of National Spa Week' to use on your website and your email signatures to further promote the week.

Christine Hartigan
Photo courtesy of The Dorchester Spa, London
Photo courtesy of The Lifehouse Hotel and Spa
Photo courtesy of Stoke Park Spa. Bucks